Siding Repair Contractor serving Loves Park, Rockford, IL & WI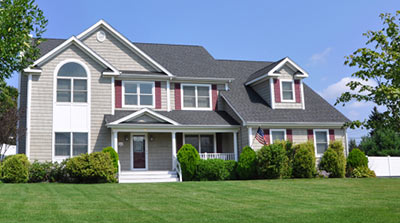 My-Pros is an A+ BBB Rated, fully licensed and award-winning contractor that excels in siding repair, siding installation, roof replacement, roof repair, commercial roofing, skylight, home remodeling and many other types of work.
At My-Pros we offer many high quality and affordable siding repair styles and options. Make sure to view our very satisfied customers in your local neighborhood by viewing our before and after pictures and customer reviews below.
Get a FREE estimate today on siding repair or any other service by clicking the FREE estimate button below or by calling us at 1-844-648-2062.
Techniques for properly fixing damaged siding
What factors can affect siding disrepair?
Rot and rust
Mold and mildew
Woodpecker damage
Incorrect installation
Storm damage
Water damage
Heat damage
Woodpecker Damage - Woodpeckers can leave your home's wood siding or fascia full of tiny holes, leading to wood rot.
The best way to resolve issues with your siding depends on many circumstances, such as the type of siding used, the way it was installed, the local climate, and the type of damage afflicted. For example, vinyl siding has a tendency to crack during changes in temperature if it was nailed incorrectly. In Northern Illinois and Wisconsin there can even be problems with woodpeckers who can make dents in the existing siding.
My-Pros understands how to repair existing problems and how to prevent them from occurring again whenever possible. We can renail siding and utilize other techniques like caulking, sealing, and painting to resist mold and moisture and stop exposure damage from plaguing your home's frame.
After we finish, you'll be left with more durable, beautiful siding for years to come!
A skilled contractor can make seamless repairs
Homeowners sometimes believe that the only way to uniformly repair siding isn't to repair it at all, but instead to have new siding installed all around their homes. While new siding is the right option in many cases, such as for a new home, an exterior makeover, or to fix extensive damage, other times repairing siding in certain areas will do the trick.
The talented contractors at My-Pros will replace sections of siding while still maintaining the overall look of your home. No matter what siding material your home uses, we will make sure to install replacement sections with attention to detail to provide a like-new appearance.
You won't be able to tell where the old siding ends and the new begins when you work with our skilled craftsmen!
Get started on siding repairs to protect your home today
All homeowners should feel proud looking at their homes when they leave in the morning or come back at night. If damaged siding is negatively affecting your home's aesthetic appeal or its safety, My-Pros has the right materials and the experienced technicians you need.
Call us at 1-844-648-2062 or contact us online to schedule a free estimate for siding repair! We offer our services to customers in Rockford, Loves Park, Belvidere, Beloit, Roscoe, Harvard, Machesney Park, Rockton, Marengo, South Beloit, and areas nearby.
Looking for a price? Get a no cost, no obligation free estimate.