Cedar Siding Services in Loves Park, Rockford, Belvidere
Enjoy the natural beauty of wood with a cedar siding installation for your home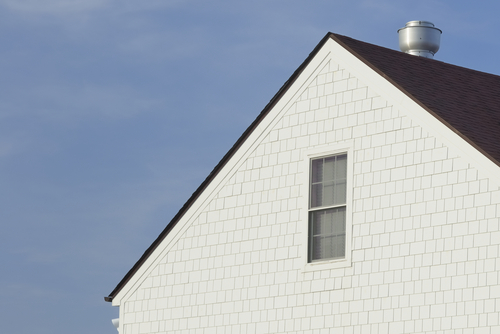 Cedar wood siding is both beautiful and durable, providing a cozy and natural appearance for your home.
When it comes to style and design, cedarwood siding has a naturally beautiful appearance that is unmatched by other materials. Cedar shakes provide a custom crafted aesthetic with all of the benefits of durability and low maintenance that you want for your siding replacement. If you're interested in making your home stand out and boosting your curb appeal with a warm, natural wood siding appearance, cedar siding is your best option.
My-Pros provides high-quality cedar siding installation for homeowners in Loves Park and throughout Greater Rockford. We offer free estimates on all of our siding installation and home improvement services in Belvidere, Rockford, Loves Park and areas nearby. Call us at 1-844-648-2062 or contact us online to find out more and get started on your siding replacement project today!
Benefits of cedar siding:
Aesthetic appeal: Cedar siding provides a classic and unique appearance for your home exterior. No other material is as effortlessly beautiful as real wood!
Weather resistance: Cedar wood siding is naturally water-resistant, capable of withstanding everything from moisture damage and rotting to damage from insects and pests.
Protective finish: Cedar siding can be treated with stains and finishes to prolong its lifetime and create a custom look.
Environmentally safe: Cedar is an environmentally-friendly and long-lasting material. It will also help you cut back on your heating and cooling bills through better energy efficiency for your home.
Property value: If you're thinking of putting your home on the market in the future, a cedar siding replacement can make all the difference in boosting resale value and marketability.
Upgrade your home with cedar siding installation in Greater Rockford
Wood siding is the perfect choice for a lovely yet durable home exterior that will keep you and your family comfortable and safe through every season. When you invest in a professional cedar siding installation from My-Pros, your regional siding contractor in Rockford and nearby, you will enjoy increased property value and a gorgeous aesthetic that will stay low-maintenance for years to come!
We provide siding repair, siding replacement, and brand new siding installation throughout Loves Park, Rockford, Belvidere and surrounding areas. Contact us today for a cedar siding cost estimate and to find out more about our quality siding options in Rockford, Loves Park, Belvidere and throughout Illinois and Wisconsin.
Looking for a price? Get a no cost, no obligation free estimate.