Reliable Roof Repair Contractor
We Will Match or Beat Any Comparable Estimate by 10%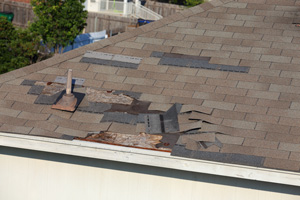 My-Pros is an A BBB Rated, licensed and award winning contractor that excels in roof repair, roof replacement, commercial roofing, siding installation, skylight, home remodeling and many other types of work.
At My-Pros we offer many high quality and affordable roof repair styles and options. Make sure to view our very satisfied customers in your local neighborhood by viewing our before and after pictures and customer reviews below.
Get a free roofing cost estimate today on a roof repair or any other service by clicking the free estimate button below or by calling us at 1-844-795-9649
Top common roofing problems - roof leaks, hail damage
All roofs eventually break down over time due to exposure to the elements. However, proper repairs and maintenance can extend the life of your roof and ensure that your home is protected. At My-Pros, our experienced professionals can inspect your home and determine the right roofing services for your needs.
In the midwest we often experience severe weather including hail storms, high wind and more that can inflict damage to the roof and other exterior aspects of our homes. At My-Pros we offer fast and efficient hail damage, storm damage, and roof dent repair services that will leave your home protected and looking like new.
On top of that we can help with a variety of other roofing problems, including:
Wind damage
Damage from falling branches or trees
Hail and storm damage
Broken or torn shingles
Roof leaks
Problems with your roof flashing
Damaged gutters and downspouts
Improper roof ventilation
Wood rot
Get your free roof repair cost estimate today!
If you need roof repair services for your home, My-Pros is here to help. Our roofing experts can provide you with the right solutions to roof leaks, storm damage, and more. Call us today at 1-844-795-9649 or contact us online to get started with a free roof repair cost estimate in Loves Park, Rockford, Belvidere, Roscoe, Beloit, Machesney Park, Harvard, South Beloit, Rockton, Marengo and the nearby areas.